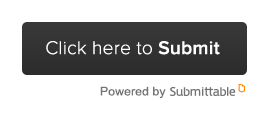 The competition is ow closed.
Bromfield Gallery seeks 2D work whose longest side is 16" including frame (if framed), with sale price of $100- $1000 (50% gallery commission) for its annual juried show, Nov 29 - Dec 17, 2017.

Selected work must be ready to hang with any special hardware included. (The gallery provides basic hanging supplies.) If the work is framed, don't use shrinkwrap, clipframes or plexi boxes. Framing should look professional. All work must be dry, and fragile work is discouraged.

New England artists only. Selected work must be dropped off and picked up; no shipping.

$35 for up to 3 images, submitted as online jpgs. 
(Note: please prepare carefully; entries may not be edited after they are submitted.)

Juried by a committee of Bromfield Gallery artists.
Note: the gallery may not hang any artwork which does not accurately reflect the online jpgs or is not professionally presented.
Online submissions deadline: Thurs, Nov 9, midnight
Notification: Monday, Nov 20
Exhibition dates: Nov 29 - Dec 17, 2017
Reception: Friday, Dec 1, 6-830 pm.
Dropoff for selected artwork: Sunday, Nov 26, 12-5.
Pickup of artwork: Sunday, Dec 17, 12-5.
FOR SELECTED ARTWORK ONLY. Download the Loan Form pdf, and fill out the Artist Info and Artwork details. Bring 2 copies.
Click here to download the Loan Form
Questions? Email Gary Duehr, Manager, at info@bromfieldgallery.com

FAQ's

Does my work have to be framed?
No, but it does have to be ready to hang on the wall. The gallery has basic hanging supplies, but artists need to provide pins or any special hardware. Framing should look professional: no shrinkwrap, clipframes or plexi boxes. Work needs to be completely dry. No fragile art that requires special handling.
Only 2-D work is accepted, but artwork may protrude from the gallery wall by a few inches. (We don't have pedestals for sculptures.)
What size can the artwork be?
It can be any shape, but the longest side should be no longer than 16" including the frame (if it's framed).
Does the art have to be about winter?
No, it can be about any theme or subject. "Winter Works" just means the show is held in winter.
If I'm going to be out of town the weekend of drop off, can I ship the work or drop it off early?
No. The work has to be dropped off in person on Sunday from 12-5. But a friend may drop it off and fill in the paperwork.
Who is the jury?
Bromfield Gallery artists. Typically we take 1-2 pieces by each accepted artist.
How big is the show?
In the past we've had over 100 artists submit work, with scores of artworks on display, salon-style.
How do artists get paid?
The artists receives 50% of the price they place on their work. Commissions will be paid to artists by February 1. (Artwork in the show is cash and carry, for holiday purchases.)
When do artists pick up unsold work?
Between 12 and 5pm on Sunday, Dec 17, the last day of the show. The gallery will contact artists about sold work. A friend may pick up your artwork with the paperwork. The gallery will be closed for the holidays and reopen in January.